WAAX are a band that seemingly came out of nowhere without any warning, and have quickly become one of Brisbane (and Australia)'s most sought after groups. Since taking out triple j unearthed's Bigsound competition with the gritty as hell 'Wisdom Teeth' in 2014, the band has grown a huge following with absolutely no signs of slowing down.
Just recently, the band released their debut EP Holy Sick, a four-song collection that showcases their versatility in style & tempo, as well as playing to their strengths in quick, upbeat punchy and extremely addictive rock. To celebrate the release of Holy Sick, the band embarked on The Holy Sick Tour, which wrapped up at Brisbane's Black Bear Lodge last night.
Going into this show, I was ridiculously keen. I'd seen them play at The Elephant Bar's outside stage for Bigsound this year and was blown away by their set.
As I went through the door to walk up the stairs to my favourite tucked away venue, I walked into what felt like a wall of air-con. This has nothing to do with WAAX, but it was a pretty warm night outside, and usually you don't feel the temperature change so pleasantly when entering venues as I did last night. So props to Black Bear Lodge, it set up what was to be an enjoyable experience from the get-go.
So anyway, I walked up the stairs and was able to catch the last few songs of main support act, Baskervillain – another band killing it within the Brisbane scene at the moment. They had a pretty cool blues type of sound to them, what with the harmonica being whipped out and all – and although that type of sound isn't always my exact cup of tea, I still managed to enjoy their songs.
Throughout the twenty or so minutes of waiting between sets, I socialised a bit with the crowd, which was starting to pack out the mosh area in full force. Fact of the matter is, everyone was keen as hell for WAAX (if they weren't, they probs wouldn't have bought a ticket), so the energy in the room was electric, waiting in anticipation as to what was to come.
It happened, the band gracefully took the stage to which the crowd erupted accordingly to, and jumped right into a slow-burning song to start off an anything BUT slow-burning set. The crowd swayed lightly from side to side and got into it from the first song, which was followed by last year's in-your-face Wisdom Teeth.
From that point onward, energy was at an all time high, the guitar riffs were thick, bassline was slick and the uptempo beat was as quick and punchy as anything. The ground was literally shaking from the whole crowd jumping wildly along to the music.
Undeniably though, the star of the show well and truly is, WAAX's lead vocalist, Marie 'Maz' DeVita. As strong and on-point the band's sound was, DeVita controls the energy with the infinite confidence and attitude that all great rockstars SHOULD have, which transfers into fuelling the energy of the crowd as well. The best thing about her performance style is that she's not afraid to go 110% hard-out on it; from the whacky natural facial expressions to hit the right notes, the jumping around uncontrollably to the song all the way to the way she interacts with the crowd – OWNING the stage, and KNOWING that the band is absolutely killing it. All in all, you can guarentee that she goes all out, literally putting in her absolute everything and beyond, both physically and emotionally into the performance just to assure a ridiculously insane experience for every punter in the room.
It's a quality which is seemingly rare to come across lately, it's not cool to totally lose yourself in public. Even if you were to compare DeVita to one of the greatest current frontpersons in the world right now like Alex Turner of the Arctic Monkeys.
Yes, although his songs are great and his vocals are on-key, he obsesses over maintaining a certain "too cool" image, what with the constant combing-of-the-hair to make sure it's always slick and on point, never straying too far out of his very comfortable deep vocal style and always remaining calm, coooool and collected in live shows. Devita on the other hand is just an absolute pocket rocket ready to explode, all the while maintaining pretty perfect vocals. Well and truly, Maz DeVita is one of the greatest frontpersons of any band I've been lucky enough to come across, making WAAX one of the best live bands I've seen.
The rest of the show was filled with excitement, when the band sung the title track to their EP Holy Sick, it was announced that they were actually shooting the music video for it then and there, so if people wanted to be in it then they'd have to "get the fuck up to the front right now and go crazy", and my absolute god did that happen or what. I don't know what it is but as soon as people know a camera is present, it really brings out the whacky side of everybody. It was awesome.
The band ended on the kickass single currently getting rotation on radio across the country titled I For An Eye, which was just fantastic. After walking off stage, and waiting for about a minute or so, the band came back for an encore, which was again, nailed (surprise).
Overall, I give it a steamy hot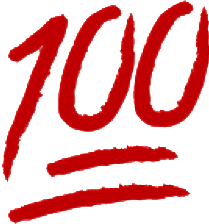 10/10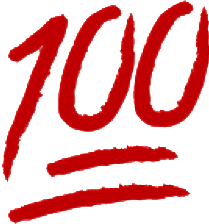 For an up-and-coming band with the main goal being to grab attention, WAAX are doing everything right. Killer songs, awesome personality and one of the best live sets you will see, they are honestly going to be the next big thing.
This review was written by Jakob Rosenblatt